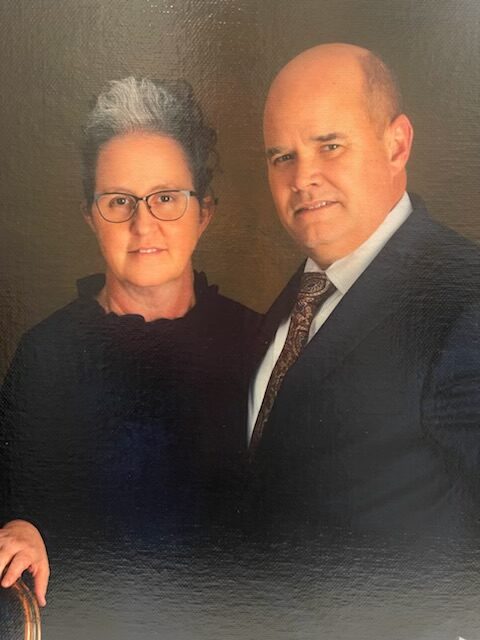 Pastor Randy Osman was six years old when his father founded Apostolic Faith Tabernacle in 1973. He witnessed the church grow from eleven people at its inception to what it is today.
Graduating High School in 1985, Pastor Osman immediately enrolled in college at Maysville Community College (now Maysville Community and Technical Center). Graduating college in 1987 with an associate degree in business management, his goal was to continue his education, receive a bachelor's degree in business administration and start a business or enter the workforce.
God had other plans, for by the time he graduated from Maysville Community College he began to feel the call of God on his life. In 1989, after much praying and seeking God, Pastor Osman accepted his call into the ministry.
The burden that God gave him from the beginning was for his home church. He never went on the evangelistic field rather helping his father in the home church wherever that help was needed. That help included leading the choir, playing music, and preaching youth services, always willing to do what his father asked of him. Although he did not evangelize, he preached many youth services, weekend revivals and other special services for other churches.
In 1991, Pastor Osman met his future wife Charlotte Avery and on November 14, 1992, they were married. Sister Osman's love for the work of God matched her husband's and they were a team.
God blessed this union with two sons, Andrew (Drew) William and Dalton Lee, who are very active in church and have a great love for God and the things of God. Brother Drew is the church organist and one of several young ministers at Apostolic Faith Tabernacle. Drew married Megan Whitaker June of 2018 and God blessed them with their first child, Tucker Grey, December 2, 2019.
For over fifteen years Pastor Osman assisted his father at the church in Maysville, working by his father's side and gaining valuable ministerial experience.
In November 2009, Elder William Osman retired from pastoring and a service was held to install Pastor Randy Osman as pastor. He was installed as pastor on Friday, November 6, 2009 with Elder Osman's dear friend Elder Darrell Clark, of Edna Texas, preaching the installation service.
Our former pastor's vision was to see a church "out on the hill." This vision appeared to be coming to fruition when Apostolic Faith Tabernacle sought to purchase the former Kentucky National Guard building located on the AA Highway. When this deal did not work out Pastor Osman encouraged the congregation not to be discouraged because God had something better. A few weeks later an evangelist, while preaching at our church said that there was a building in this city with another name on it now but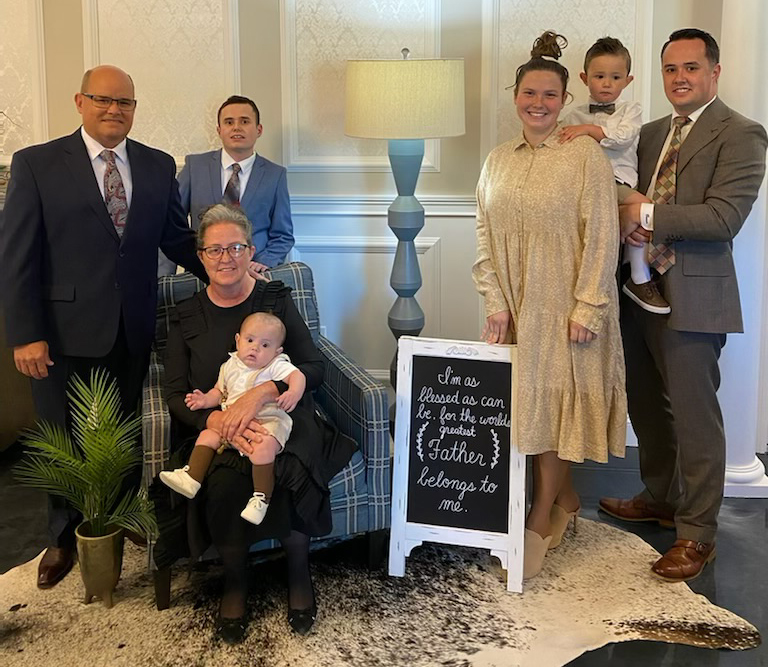 soon would be Apostolic Faith Tabernacle. In just a few short weeks in August 2017, Pastor Osman signed to purchase the former 84 Lumber building located at 1684 US 68 in Maysville.
Almost immediately work began on the exterior of the property, replacing siding, fixing the roof, clearing brush, removing buildings that were no longer needed, things needed to prepare the property for remodeling and construction. Pastor Osman was at each phase of the work providing help and leadership where needed.
When the necessary permits were acquired and the steel framing arrived at the property, Pastor Osman was continually at the property helping with the construction, alongside contractors and other brothers and sisters of the church.
As we prepared to hold our first service in a temporary sanctuary at our new facility, a worldwide pandemic struck, putting our plans on hold. Many questions and decisions were thrust upon Pastor Osman's shoulders and with much praying, and seeking God, God has answered our prayers and has brought the church through some very trying times!
We are anticipating revival at Apostolic Faith Tabernacle with souls coming into the church; repenting and being baptized in the name of Jesus Christ for the remission of sins and receiving the gift of the Holy Ghost.
Under the leadership of Pastor Randy Osman there will be a church in Maysville Kentucky that is ready for and anticipating Christ's return for His church.