Founding Pastor Elder William Osman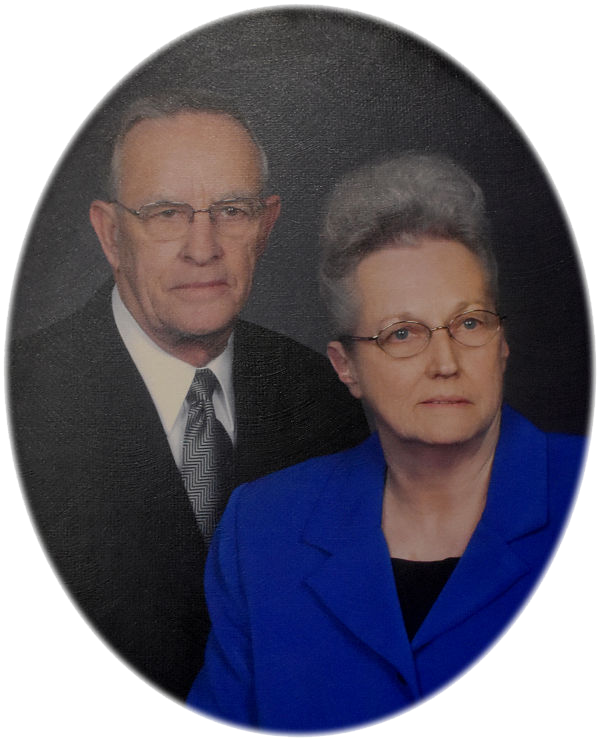 Elder William Osman and Sister Shirley Osman were both born and raised in Adams County, Ohio. Elder William Osman was raised in an Apostolic home and was made to go to attend church regularly while growing up in rural southern Ohio. He left home to work in Cincinnati, Ohio at the age of sixteen and from there to Xenia, Ohio. At the age of twenty-one, he married Shirley Kinnett and joined the United States Army intending to make a career in the Armed Forces, but God had other plans! While working in the mess hall, he cut off part of his index finger and as a result, gangrene threatened his life. He had a mother and father praying for God to spare his life and save his soul. As a result Elder Osman also made a promise that if he would spare his life, he would leave the Army behind and serve God. The Osman's along with their two children, Lisa and Jeff, returned to Xenia, Ohio.
Upon returning to Xenia, Elder Osman began his much loved trucking career. Another child Lori was born in 1963. On Easter Sunday of 1966, they accepted an invitation from a cousin to attend her church. Elder Osman could not resist the conviction and proceeded along with his wife to the alter. From that event on and through much prayer, fasting and study they gained an understanding of the need for repentance, and then baptism in the name of Jesus Christ. They started attending Xenia Christ temple regularly where Elder Richard Frum was the Pastor. In July of 1967, they both received the Holy Ghost while attending a revival in Manchester, Ohio. Their fourth child, Randall, was born this same year. Elder Osman felt his call to preach soon after he received the Holy Ghost. Elder and Sister Osman faithfully served the Xenia church for another five years by preaching, leading worship service, as Sunday School Superintendent, Sunday School Teacher, Janitor, Maintenance Man, Grounds keeper, and evangelist facilitator. During this time the Elder also worked full time driving a truck for his family income and attended church services four times each week and never missed service.
The Osman's moved to Manchester, Ohio in June of 1972 and the Elder struggled with answering his calling from God to start a church in Maysville, Kentucky while still driving to work daily to Dayton, Ohio and keep his truck driving job . Finally, after much prayer and looking for over a year, he found an old furniture store located on the edge of town and through a miraculous set of circumstances he was able to acquire the building and began an Apostolic Church!
The first service was held on Sunday, October 28, 1973 and the church has grown and evolved into the beautiful facility that it is today through one mans' vision , and many dedicated and donated hours of labor by many individuals and faith in God.
Elder and Sister Osman faithfully served the community and church from then until their retirement, November 7, 2009. He was a faithful pastor for thirty-six years. Elder Osman passed away on January 5, 2019 and went on to meet his reward. Sister Shirley Osman still faithfully attends every service and is a great strength to the church.